Components
Front Room Display Systems:
Back Room Display Systems:
Wide Span
Wide Span Shelving is the solution for medium to heavy duty, hand stacked loads or bulk merchandise. Also available in a reinforced style for weight loads of up to 3,600 lbs per shelf.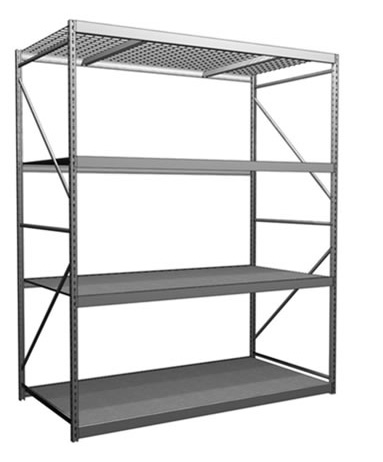 Bulk Merchandiser allows for floor displays to carry heavier loads and can be customized and resized quickly. For use in the center of the floor or along the wall, beam shelf design allows for 2,400 lb per 4' section capacity.